Impress Me Slave!
Here you will find a link to my amazon wishlist, a list of the 10 items I want most and a brief guide to my tastes and preferences. Show your true devotion and appreciation by sending me one of these gifts. You are also commanded to send me or bring me special little tokens and reminders of your submission. Nothing brightens up my day quite like receiving a surprise from one of my Evilenites. If you are the handy arts and crafts type, amuse me with your own perverse creation.

Unless you give it to me in person or prefer to remain anonymous send me a little note about your gift. Amazon.com in particular does not show who sent a gift. Send any gifts you have purchased or created for me to the mailing address I have listed below.
Mailing Address
Send all gifts to:
Evilena
3334 Rochester Rd.
Box #174
Troy, MI 48083
My Preferences
When you surprise me, be certain I will appreciate your gift, stick to these guidelines.

Favorite Colors: Black, red, purple, blue and silver

Perfume: I wear Hypnotic Poison by Christian Dior.

Flowers: Roses and Orchids

Treats: My favorite is dark chocolate, especially Godiva and Sanders. I also enjoy nearly about any variety of cheese, fruit, nuts or seafood. However if you are mailing me something perishable make certain you alert me to the delivery date.

Alcohol: I generally prefer mixed drinks so Vodka, Tequila, Baileys Irish Cream, Jameson Irish Whiskey and Kahlua are tops on my list. However, I also enjoy Sake, Lambic Beers, Hard Cider and premixed cocktails like Hypnotic.

Footwear: Like many Dominas I too have a shoe fetish, the sexier the better. I wear a size 9.5 in high heels and prefer flashy platform high heels. I also adore stiletto boots but prefer them in a size 10.

Stockings: I wear a size B or medium in most stockings and prefer thigh high stockings to pantyhose.

Panties: I wear a medium or size 6 panty and prefer to wear thongs and v strings.

Jewelry: Fine jewelry and watches are always greatly appreciated! Look for things that are elegant and unique. I often use items that glow or light up for hypnosis. LED jewelry tends to need frequent replacement so I always enjoy receiving more.

Clothing: I prefer things with simple yet sophisticated classic styles. The one exception to this would be geek wear, eg anything proudly displaying things like equations or light sabers. Generally I wear a women's size 10 but bear in mind with my assets I usually need extra room in the seat. Unless they are fitted, T-shirts tend to run large so size small or even extra small is best. Otherwise, unless we go shopping, gift cards are recommended, with my hourglass figure it can be a little tough finding a proper fit.

Lighting and Decor: I have a huge collection of Evilena art and need more more stylish frames to display these drawings. Most of my drawings are standard 8.5x11 inch so document size photo frames are best. I also need inset frames and shadow box frames to display some of my comic books and other collectables. Unscented candles and various LED lights are a welcome surprise. Otherwise I prefer things that are either very modern and sleek or that have a rich antique look or feel to them.

Dungeon: Obviously I love receiving new toys like whips, paddles, bondage implements and torture devices. What I most appreciate are gifts made by kinky artisens such as Leather by Danny, Whypdancer and Leather Lee. However, basic dungeon supplies like rope, chain and fasteners are also very useful. Leather and latex straps, scraps and sheeting also make a great gift since I can use them for bondage or have them made into toys.

Miscellany: Think Geek. I am a lifelong star wars fan especially of the darkside. I love my super heros and villains too, batman and catwoman being special favorites. While I generally do not add collectibles of this genre to my wishlist I do enjoy receiving them.
Reflecting this influence my taste runs towards an amalgam of the modern and the arcane. I adore things both ancient and exotic particularly Japanese, Chinese, Indian, and Egyptian motifs so slaves in these areas are encouraged to send traditional local gifts. Otherwise I prefer fetish, gothic, industrial, anime, medieval, sci-fi, art deco and aquatic themes. Cats, bats, demon, snakes, fish, heraldic dolphins, dragons etc. are more than welcome but NO SPIDERS! If it looks like it belongs on the set of a science fiction movie or historical drama then I will probably love it.

Wishlists: To make things easier for you I have created Amazon.com wishlist which contains items from amazon as well as other online retailers. If I see something I like online I will often add it to my amazon list. However, I generally do not bother with every day items such as candles, stockings or t-shirts. You should be fully capable of using the guidelines I have provided to purchase me these. If there is any doubt as to whether I will appreciate your gift you can always send me a picture or email me a link.

Recommendations: I am not omniscient and certainly there are items I would just adore that have not made it to my wishlist. Since you are my slave it is up to you to hunt down these treasures for your goddess. If you see something you think I would like send me the link. You are also encouraged to email when trying to decide between gifts.

Gift Cards: Of course I always appreciate receiving gift cards. I understand that your discretionary needs may require you to purchase these in person with cash and mail them to me. The one caveat is to be certain I can either redeem them online or at a location in Miami. When in doubt stick with something general eg mastercard, visa, american express, apple etc. or with one of my favorites:

Amazon.com Gift Cards
I can buy almost anything on Amazon! These can be sent online or if you have discretionary concerns they can also be purchased with cash at many local retail locations.

Fetish Factory Gift Cards
Gift cards for my local fetish store are great surprise to give me in case I have any last minute kinky needs.

American Airlines Gift Cards
I often fly American when I travel and these do not expire so I will use them.
10 Most Wanted Items
Here are links to some of the kinky items I want most. If you are worried about ordering the right options, size or color then ask me about it or feel free to send me a gift certificate instead. With custom items you are welcome to provide the artisan my email address so that he or she may correspond with me directly.

Apple and Amazon.com gift cards are sure to make me smile. Naturally, the perfect gift is the one I choose for myself.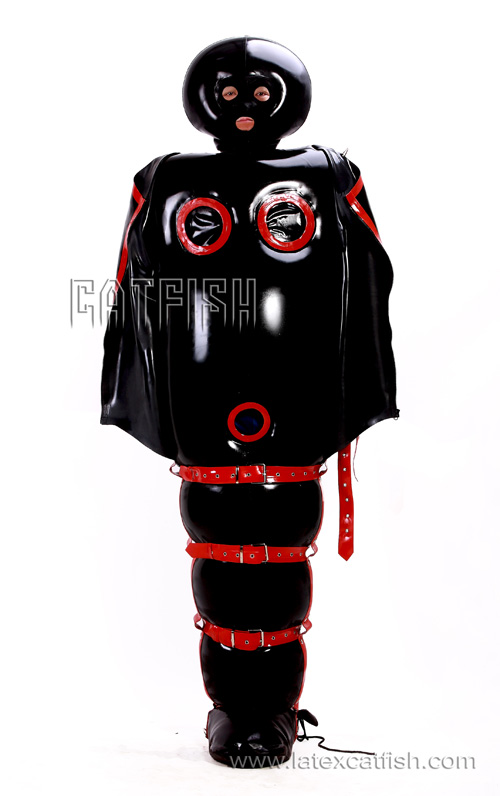 Fettered Michelin $410
This inflatable body bag has all the bells and whistles I want. It allows access to your most sensitive parts and includes belts for stricter bondage. I want this with the internal arm sleeves to prevent wandering hands and in black with red trim and belts just like in the picture. Order it with two separated cambers, separated hood and chlorination. The size must be XX-Large for easy entry since with straps and inflation I can always cinch things tight. This is the ultimate in latex bondage and has everything I could wish for.








Sensavox EM140 $399.00
Voice controlled electrotorture, the perfect e-stim power box for your Hypnotic Goddess.












Latex Burlesque Dress $311.99
This fabulous fetish outfit will look stunning on me. I want this in red with black trim, just like the picture size 30. I have selected the thicker latex version for durability. Many additional sexy latex items are available on my amazon.com wishlist.










Leather Body Bag Sleepsack (XLarge) $204.60
This is the leather counterpart to my latex vacuum bed. Full body leather bondage sleep sack. In addition to built in tightening straps, this also has D-rings that allow for suspension. You can conveniently order this for me from my amazon.com wishlist.












Bondage Straps $190
This is a full set of heavy duty latex bondage straps. With a complete set like this, I can let my imagination run wild. I want the table bondage version so remember to specify the 70 inch version in the order notes.














Red Latex Dress $166.88
Simple yet sexy. I look stunning in red and love the easy access zipper. Available on my amazon.com wishlist.














Latex Sleeveless Bodysuit $190.99
This daring bodysuit will look amazing on me. The red corset detailing will beautifully accent my hourglass figure. Available on my amazon.com wishlist.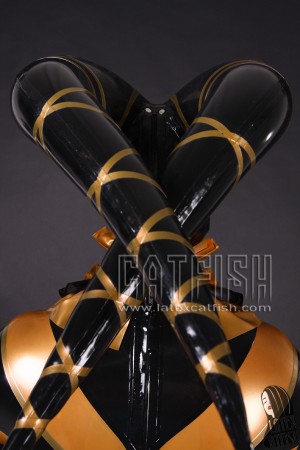 Latex Horny Hood $102.60
In the mood for a little coskink, and this will be perfect with some modifications. I will order it in metallic blue latex with black trim and no ruffles so there are some additional charges. Think star wars and you will know where I am going with this. Since I want this customized it is best to send me a Latex Catfish Gift Certificate.










Ribbed Oak Spanking Cane $89.99
This is especially for my pain sluts. It is not for the faint of heart. This thick, heavy, red oak cane should prove unbreakable even in my hands. Worried about mistakes, then give me a gift certificate from Etsy.










Black Patent Combat Boots$59.99
These stylish ankle boots are perfect for me. Shiny, sexy, high heeled combat boots to match my shiny latex. Buy me black patent size 9.5, available on myamazon.comwishlist.










WORSHIP EVILENA
Obey Me and Serve Now!